It is that time of year when it seems magic is in the air … Santa Magic, that is! So many wonderful family traditions center around this time of year, many of them involving the jolly old elf.
Patricia Cardello's idea started with her own children, and then grew. Hers is a story that has a [amazon_link id="B000HT3PPG" target="_blank" container="" container_class="" ]Miracle on 34th Street[/amazon_link] feel to it.  Believing is seeing, afterall!
Please welcome Patricia Cardello to the Spotlight.
MCA: Patricia, can you talk more about your desire to create The Magical Tale of Santa Dust?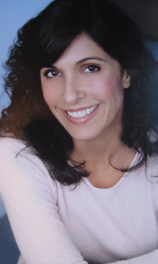 Patricia: I have always loved Christmas and the magic it inspires in children. I began a tradition with my children of leaving a trail for Santa to guide him and his reindeer directly to our door. It became a yearly tradition in our home and neighborhood and took on a life of it's own. We called our creation Santa Dust.
MCA: It's so interesting to hear about family's unique holiday traditions. Since it seems the idea for Santa Dust evolved so simply, was it difficult elsewhere when creating your book to match your vision? How did you overcome the difficulties?
Patricia: Wow! I don't know where to begin. I took it in small steps. I came up with the concept in 3 parts. First the Santa Dust product, then the illustrated picture book, and ultimately an animated feature film. The concept was so clear to me that it was like a lightbulb went off in my head!
That said; I had to go step by step. I had no knowledge of how to do this and no one to turn to for advice since I knew no one who had done something like this before. It's like a layer cake – every step is a new layer and at some point you have a multi-layered cake. Finding a manufacture in China that I could trust was challenging, as I was taken advantage of a few times in the beginning – you live and learn. The list goes on. Through it all, I have never lost focus of my ultimate goal or my passion for what I am doing. Almost all the start-ups that I have launched have gone out of business, and yet I am still standing. It takes a lot of hard work, guts, and passion to move an idea forward. Ideas truly have no value – it is what is done with the idea that gives it value!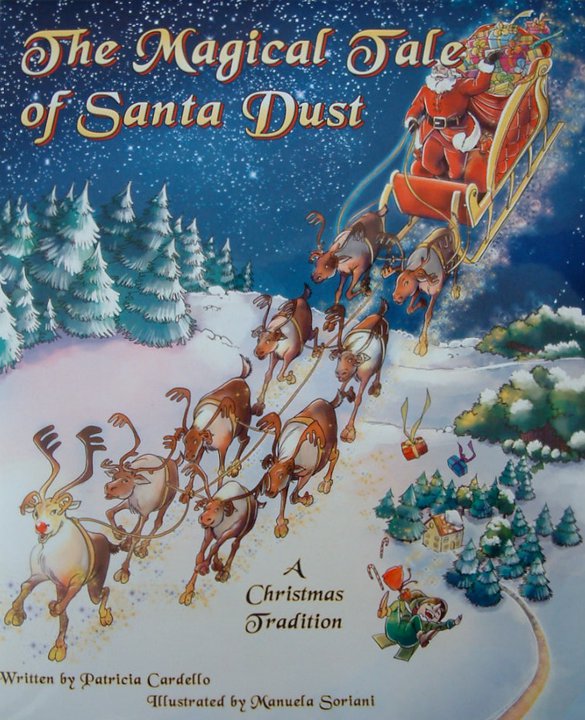 I worked with the Small Business Administration in New York City and SCORE to help obtain financing and that was a huge challenge. Everyone told me I would never qualify for an SBA loan. With the help of SCORE and sheer guts and determination, I was able to qualify for an SBA loan to fund my large production last year.
I could write a book on this journey itself – which I may do at some point. I want to pass it forward and help other entrepreneurs. The challenges have been endless, but so worthwhile – I am so thrilled I embarked on this journey.
MCA: It really sounds like you've learned a great deal! Can you tell us more about the responses you've had from The Magical Tale of Santa Dust?
Patricia: It is and more. I do a lot of book readings and book signings during the holidays, and seeing the look in a child's eyes when he thinks he has the key for guiding Santa to his door is just magical. One store owner told me that a little boy wanted the book with the magical Santa Dust pouch so much he cried. I see the progression of the business and it is thrilling.
MCA: Excellent! Can you tell us what impact you would like to see your book have on families?
Patricia: My ultimate goal is for the book and Santa Dust product to establish new families traditions in homes on Christmas Eve around the world. Santa Dust traditions will carry on from generation to generation and the memories that are built will last a lifetime.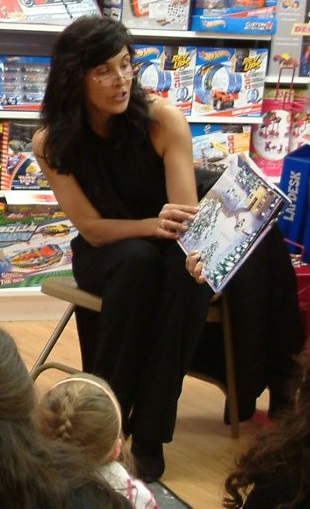 MCA: Now, what impact has Santa Dust had on your life since you started working on it?
Patricia: If you had told me 5 years ago that I would design a novelty item for children and Macy's would launch it, that I would then write a children's illustrated picture book to compliment the product and FAO Schwarz would launch the book, and that I would ultimately work to segue the book into an animated film – I would have thought you were crazy! Nothing in my past was an indication of this. I feel so confident in my abilities and of what I am doing. It is as if this is what I was meant to do. I tell my children that the world is big – and that anything is possible.
MCA: Wow! It is true, dream big because you never know what will happen. What is going to be happening next for you in your future?
Patricia: I don't feel that I wrote a book as much as I opened a business and that my business is the marketing, sales, and distribution of my book and product. I exhibit the book/product in 6 to 8 industry trade shows a year and am kept very busy with everything. It is all a challenge, but worthwhile in the end. I love running my own business! It gives me the luxury to raise my 2 daughters and be there for them when they get home from school. Once I achieve the distribution I want I will then begin the process of segueing the book into an animated feature film – all within the realm of possibilities.
MCA: Patricia, we look forward to seeing where your dreams will take you! Good luck!

The Magical Tale of Santa Dust
by Patricia Cardello
Children's Picture Books
Silver – Seasonal, Holidays, & Festivals
Contact, Connect, and Network with Patricia
The Alumni Spotlight is a periodic feature on the official Mom's Choice Awards® blog. It is part of our ongoing effort to "shine the spotlight" on you and your award-winning, family-friendly products, services, and media.