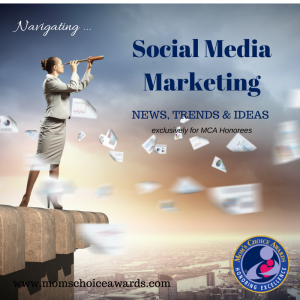 Welcome to Navigating Social Media Marketing!
A hearty welcome to our new readers! The Navigating Social Media Marketing series offers  tips and how-to's for social media marketing.
Our goal: find easy-to-understand content relevant to your goals. We curate these articles from across the web exclusively for Honorees.
This is a free, added benefit of being an MCA award winner. Why? Because people who create the best in family-friendly products and services deserve a marketing edge. And we're here to help.
This week: Content Marketing & Mobile Websites
The full article is available to Honorees, Distinguished Alumni, and Marketing with Mom's Choice subscribers.
Learn more about the Marketing with Mom's Choice subscription here.