During the holidays, many families choose to bring a new pet into their home, usually in the form of a cuddly kitten or playful pup.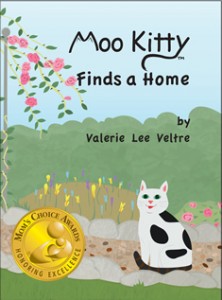 Hmm, where should we look to find the newest member of our family? 
While pet stores and breeders are popular for their baby animals, there are many advocates who ask families to look to animal shelters and rescue groups for their new furry friend. According to the Humane Society of the United States, 6 to 8 million pets end up in shelters each year! These are animals who might have been that playful pup or cuddly kitten, but who now no longer have good homes.
Valerie Lee Veltre is devoted to helping educating people on the benefits of adopting animals from shelters – so much so she wrote and illustrated a children's book on it! Moo Kitty Finds a Home is an endearing story about a cat searching for a forever home.
Written from personal experience of rescuing her own real-life Moo Kitty, Valerie hopes to encourage people of all ages to consider adopting animals through shelters.
Valerie is not only an animal lover and author, but also enjoys being outdoors gardening as well. A graduate of East Stroudsburg University still living in Pennsylvania, Valerie is currently planning her next book.
Please welcome Valerie to the Spotlight!
MCA: Welcome to the spotlight Valerie! Can you please tell us about what motivated you to create your children's picture book?
Valerie: I was inspired to write Moo Kitty Finds A Home during sad time in my life. Searching for answers, and questioning my faith in goodness, my cat's life experience provided clarity and hope.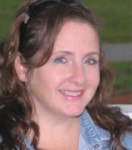 MCA: Now that you have an award-winning book, what are your goals for the next year?
Valerie: I discovered that stories often lead you in directions that are different from what you'd planned, and that it's often best to let them have their way. The characters know where they want to go.
MCA: Please name three ways your Mom's Choice Award® will help you attain your goals.
Valerie: 1. Gives credibility.
2. Exposure to a large consumer base
3. Contacts and opportunities through affiliation with Mom's choice.
MCA: Can you share with us what you learned about yourself as a writer in creating your award-winning book?
Valerie: Never doubt what your inner voice has to tell you. It is never wrong, and it will take you far.
MCA: Since launching your book, what has been your most rewarding experience in promoting or sharing it with the public? Do you have a favorite memory?
Valerie: The whole experience has been wonderful. The positive response has been overwhelming. People love Moo Kitty! I have to say my favorite memory is winning a Mom's Choice Award®!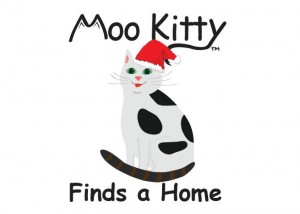 MCA: As a new honoree, do you have any questions you'd like some of the "old hands" to answer for you?
Valerie: Actually, I have two:
How do you branch out into merchandising product lines related to your original product?
How do you get more exposure and consumers?
MCA: Let us know what you think, MCA Alumni! Thanks for being here today, Valerie.

Moo Kitty Finds a Home
written and illustrated by Valerie Lee Veltre
Children's Picture Book
Gold 2012 – Animals
Contact, Connect, and Network with Valerie
The Alumni Spotlight is a periodic feature on the official Mom's Choice Awards® blog. It is part of our ongoing effort to "shine the spotlight" on you and your award-winning, family-friendly products, services, and media.