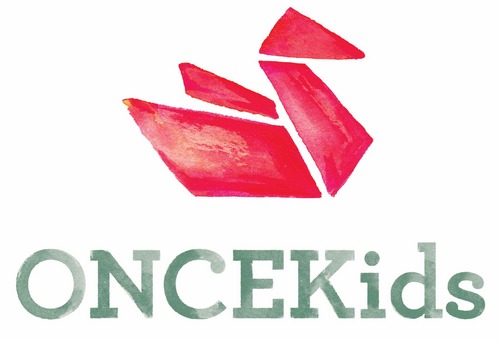 ONCEKids is a brand that promotes the diversity and richness of Asian cultural themes though print books, e-books, and interactive applications. In the award-winning Fujimini Adventure Series, Asian-inspired animals embark on hilarious adventures. We sit down with Desiree of ONCEKids to talk about her new award-winning series.
MCA: Welcome to the spotlight Desiree! Now that you have an award-winning book, what are your goals for the next year?
Desiree: The Fujimini Adventure Series is ramping up. The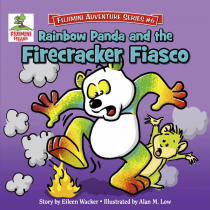 newest book "Black Tortoise and the Dynasty Dragon" will be released this summer. We are already working on "Rainbow Panda and the Firecracker Fiasco," too. We are also busy converting all the book files into ebooks and animated books. We are very excited at the prospect of having an electronic multi-media children's book series in this age of modern reading trends.
MCA: Can you please tell us about what motivated you to create your book series?
Desiree: After running a books program at an international school in Seoul, South Korea, I wanted to write a children's adventure book series featuring Asian characters and themes. It's been a wonderful journey so far.
MCA: Please name three ways your Mom's Choice Award® will help you attain your goals.
Desiree: The Mom's Choice Award is recognized as a leader in identifying quality children's products, especially books. I am honored they see the Fujimini Adventure Book Series as fitting in with their family. I place the stickers on the books and our book sales take off.
Also, the Mom's Choice organization is very active in social media and is helping ONCEKids spread the word about our ideas and products. I have held book signings at their booth as well as a taped interview. Mom's Choice really helps its honorees present a professional image, surrounded by wonderful people.
MCA: Can you share with us what you learned about yourself as an a writer in creating your award-winning product?
Desiree: I learned how hard it is to balance everything. As a mom of four children and working wife, I am always striving to be as present as possible for my kids, husband, friends and family. I feel so passionately about the Fujimini Adventure Series, it is a constant struggle to keep it all balanced. But I would not trade my experience for anything. I also love swapping stories with people on my team and having an international team that develops the products with me.
MCA: Since launching your book, what has been your most rewarding experience in promoting or sharing it with the public? Do you have a favorite memory?
Desiree: I have two favorite memories:
One was when I was at a focus group reading in Seoul with first graders who loved the Green Hamster story. It was such a validation and I have so much fun when I am interacting with the kids.
Another was recently at Barnes and Noble, I previewed our electronic animated books at an author event and the response was amazing. It's so exciting to bring these animated electronic books to young readers. We are getting them tablet-ready now. I also melted when my 8 year old daughter told me she was so proud to say I am her mom and I'm an author.
MCA: As a new honoree, do you have any questions you'd like some of the "old hands" to answer for you?
Desiree: How can we get some of the electronic products to you to see if they are worthy of consideration?
Thanks, Desiree! We wish you the best of luck in the new year!
Contact, Connect, and Network with Desiree
The Alumni Spotlight is a periodic feature on the official Mom's Choice Awards® blog. It is part of our ongoing effort to "shine the spotlight" on you and your award-winning, family-friendly products, services, and media.