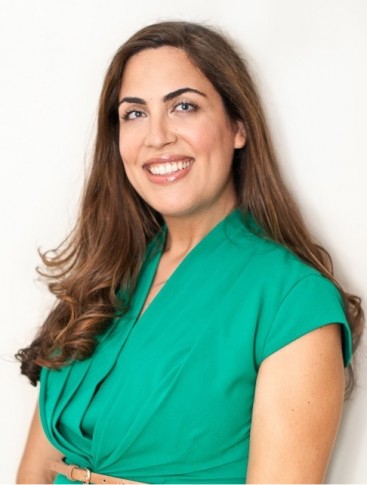 Danielle Leibovici works with children and families as a Licensed Marriage Family Therapist. Her experience as a psychotherapist has inspired her as a speaker on important topics in parenting, children, and breaking the cycle of compulsive eating.
She is also the author of the Award-winning Children's Picture Book Series; [amazon_link id="1466227133″ target="_blank" container="" container_class="" ]Under The Tree[/amazon_link]. Her story ideas are inspired by her work as a psychotherapist and parent, leading her to write about difficult issues like losing a loved one, family love, and feeling lost.
Please welcome Danielle to the Spotlight!
MCA: Welcome, Danielle! Can you please tell us about what motivated you to create your books?
Danielle: Through my experiences as a psychotherapist and parent, I have learned what children respond to and parents are looking for in high quality children's books.  Furthermore, when I myself am going through a challenge in my life, I try to simplify the challenge as much as possible.  By doing this, it becomes less scary.  My story ideas are based on universal truths that are not only beneficial to children but to adults as well.  "If You Love Me So Much" is about a boy who does not believe he is truly loved by his parents because he finds himself disagreeing with their approach.  Its a colorful and fun book that for sure a child will identify with.  "With You Always" gives a tangible understanding of death, but also reminds all readers in an uplifting way; none of us are truly alone.  I use the concept of wind to honor a child's need to understand something felt and not seen."Under The Tree" is an enchanting fable for any reader who has ever felt lost or in an unfamiliar place.  A boy wakes up under a tree thinking he is lost and no one is able to help him get home.  Well what does he have to first learn before he can find his way?  All these stories are very different, yet all a part of our lives in one way or another.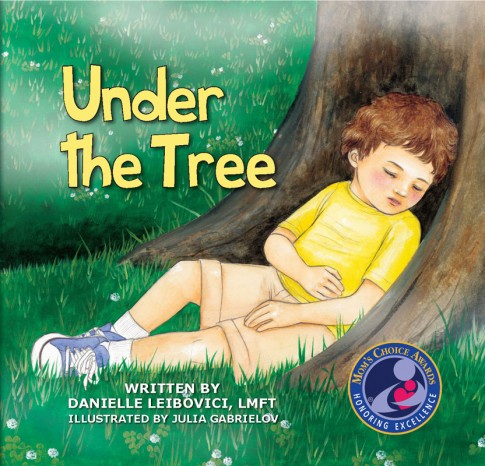 MCA: Now that you have an award-winning series, what are your goals for the next year?
Danielle: I have learned very quickly, I may have an awesome award-winning children's book series that will inspire and connect children and their caregivers.  However, if families and caregivers do not know about these books, what good does that do?  Therefore, I am making it my goal for the next year to learn social media and networking to I can garner an interactive following and increase distribution.  My readers mean so much to me and I am making a solid platform of communication for both of us.
MCA: Please name three ways your Mom's Choice Award® will help you attain your goals.
Danielle: Receiving the Mom's Choice Award for all three books in my Under The Tree Series has been extremely validating.  It confirms that my series has the depth and qualities that I myself would want as a parent for my child and that I would want to share as a psychotherapist.  The Mom's Choice Awards has also given me a direction and target to expand my distribution.  There are many ideas and opportunities to share my work of which I otherwise would not be aware.
MCA: You have many hats to wear in your life: Psychotherapist, Author, Entrepreneur, what have you learned about yourself in creating your award-winning series?
Danielle: Writing is easy. Being an entrepreneur, that's a little bit different– but it's a challenge I welcome. An honor, actually. I am able to now call what I love to do naturally, writing meaningful children's books, a job!
MCA: Since launching your book, what has been most rewarding in promoting or sharing it with the public? 
Danielle: There is a sense of pride i have when I share with an audience that I am now an award-winning author and entrepreneur as identified by an extremely discerning judges panel from Mom's Choice Awards.  It makes me feel like this series can and will make a difference for the better in families' lives. I am most looking forward to being with Mom's Choice Awards at the Annual Book Expo America this June. I look forward to having the opportunity to explain my passions about this series in person to many different potential outlets. (editor's note: Danielle had a great interview while at the Book Expo this past June. At the Book Expo she shared some of her inspirations for story ideas.)
MCA: As a new honoree, do you have any questions you'd like some of the "old hands" to answer for you?
Danielle: As soon as I take five steps forward as an entrepreneur, I learn that I have so much more to learn then take a couple steps back.  It would be nice to touch base every so often with an expert in the field of marketing to give me a real idea of how effective I am being with marketing my series.  But I try to remember: do one thing at a time!
MCA: Thank you for sharing, Danielle! We look forward to seeing how you grow as an entrepreneur in 2013.
Contact, Connect, and Network with Danielle
The Alumni Spotlight is a periodic feature on the official Mom's Choice Awards® blog. It is part of our ongoing effort to "shine the spotlight" on you and your award-winning, family-friendly products, services, and media.